Melle de Boer, Ernest Utermark and Hans Kievit graduated from the illustration department of the Rotterdam Willem de Kooning Academie in the mid-nineties. They had their exhibition together at Blaak10 Gallery during the Image Festival in Rotterdam.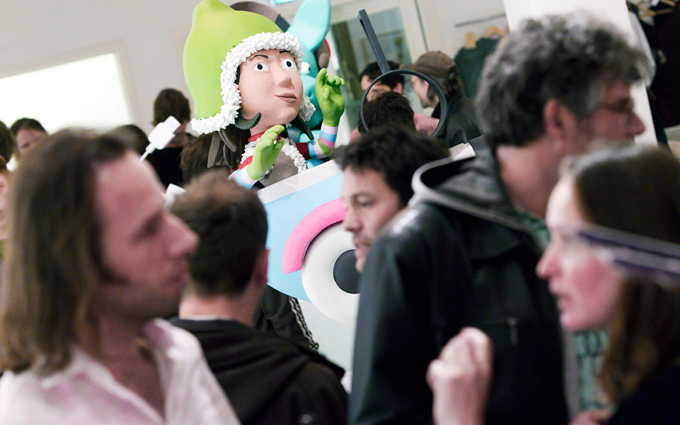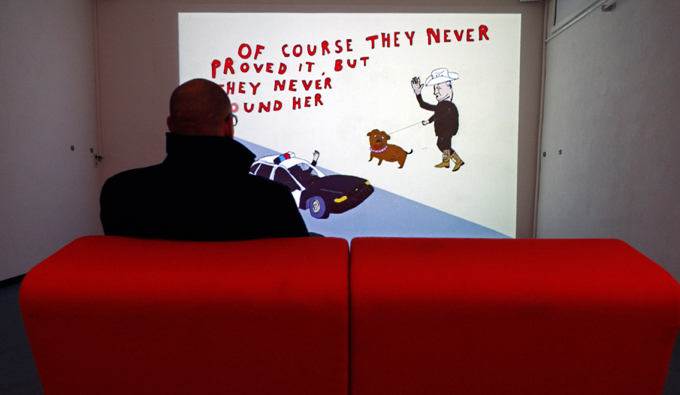 Melle de Boer (1972) exhibited a part of his collection of 'Commodore 64 drawings'. These drawings are inspired by the old-fashioned home computer games of the eighties, which as a child he played for hours on end. For Melle de Boer these games are the ultimate representation of a one-dimensional world: you win if you manage to escape from the monster, you can reach higher levels and improve the highscore – it's an exhilarating world. The Commodore 64 drawings were included in Melle de Boer's latest publication 'Melleville', together with a CD by his band 'John Dear Mowing Club'. In March 2010, Melle de Boer exhibited a part of this series at the New York Pulse Art Fair.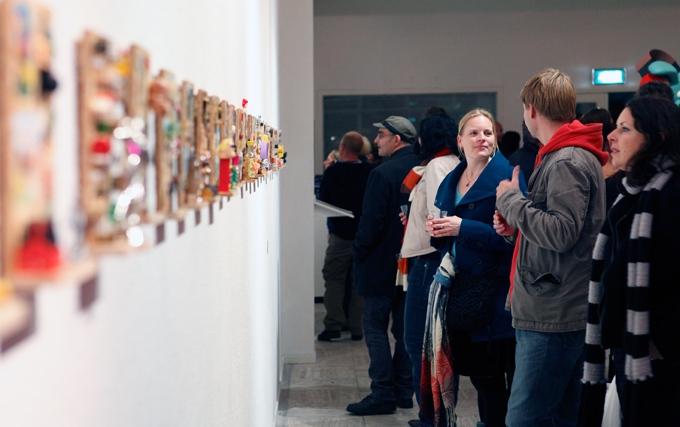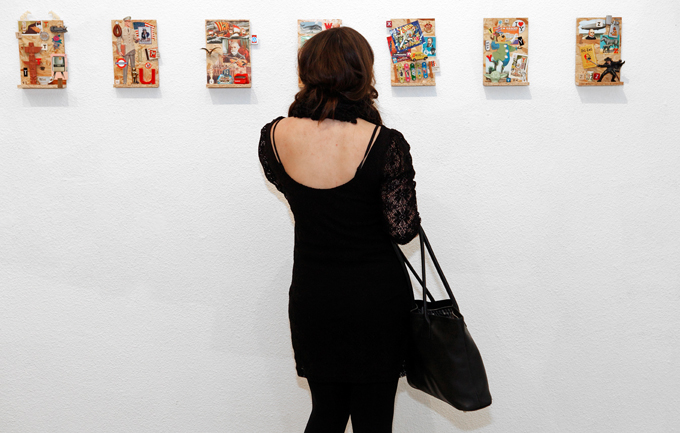 'No prattle but pictures' Ernest Utermark (1967) is a collector and illustrator who has devised and compiled several theme exhibitions in the 'Gemeentemuseum Den Haag'. His illustrations are created by hand-cutting, trimming and pasting all kinds of images. By shifting and combining elements, he creates evocative collages in a very personal and recognizable style. His materials come from his extensive and systematically filed archive of images which contains any conceivable subject. Computers, so awkwardly modern, have no place in collagist Utermark's world. During the Image Festival we had the book launch of his Ernest Utermark's ABC'. The original 3-D collages for the 26 letters from the book 'Ernest Utermark's ABC', were showed on the ground floor.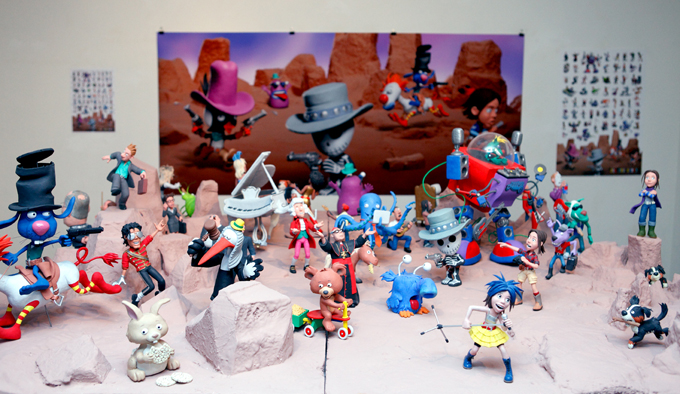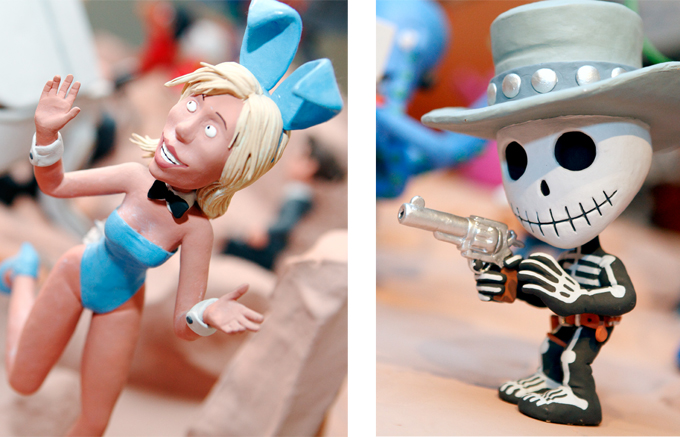 'Man of Clay' Hans Kievit (1966) is undoubtedly the Dutch artist most specialised in making clay figures, hence the nickname 'Man of Clay'. He has made hundreds of minutely detailled clay figurines for use in advertising leaflets or magazines. The clay characters are built around wire frames and painted with acrylic paint before being photographed. Hans Kievit's clay figure illustrations have been used by BASF, Malmberg, ABN-AMRO, Nutricia, Playboy, Dixons, the NS, Volkskrant Magazine, V&D and the Ministry of Agriculture. The Image Festival at  Blaak 10 Gallery  brought two specially commisioned large-scale figures by Hans Kievit, representing the festivals theme: 'Image & Music'.